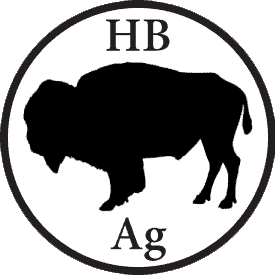 Hogeye Bank


aka "Bank of Bill"

Hogeye Bank is the founder and manager of the "Hogtoz" digital currency - a currency backed by silver in the form of silver rounds. This digital money can be used by anyone with an SLP (Simple Ledger Protocol) wallet. Download an Electron Cash SLP wallet, or use a "Badger" extension for your current Bitcoin Cash wallet. Hogeye Bank will redeem its digital XAG Hogtoz on demand from the physical bank, in integer increments.

XAG - one troy ounce fine .999 silver unit
SLP token ID:

969b1f7208a82e61d1c81aa2eff6fcc9717a60eb2ff7b670952b686f8d9febd8

After downloading an SLP wallet and depositing some silver rounds in Hogeye Bank, you can get started trading in an agorist manner, using a smart phone, tablet, or computer. You may withdraw an integer number of silver rounds on demand.

Silver deposits are by default one troy ounce .999 pure silver rounds. Normal wear may be acceptable, but rounds under .98 troy oz. will be either rejected or prorated for the actual weight.
Withdrawals of silver XAG will be made in silver rounds of integer increments. Fractions of ounces will not be redeemed by Hogeye Bank at this time.
Hogeye Bill is the owner of Hogeye Bank. Email: abcritter@yahoo.com. PGP: public key.