Elaborating, he underlines the parasitic nature of the state. Like Bastiat, he notes that production was a prerequisite for statist spoliation.
The State, in the words of Oppenheimer, is the "organization of the political means"; it is the systematization of the predatory process over a given territory. For crime, at best, is sporadic and uncertain; the parasitism is ephemeral, and the coercive, parasitic lifeline may be cut off at any time by the resistance of the victims. The State provides a legal, orderly, systematic channel for the predation of private property; it renders certain, secure, and relatively "peaceful" the lifeline of the parasitic caste in society. Since production must always precede predation, the free market is anterior to the State. - Murray N. Rothbard, The Anatomy of the State
Rothbard ridiculed the notion that "we are the state." This was like saying the Jews in Nazi Germany who were murdered in concentration camps had actually committed suicide. Like anarchists before him, he rejected the contract theory of state in favor of the conquest theory. Rothbard's explanation of how states came to be is more general and plausible than Spooner's, but says basically the same thing.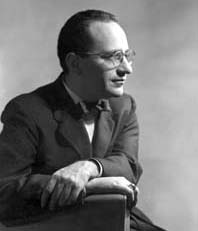 The State has never been created by a "social contract"; it has always been born in conquest and exploitation. The classic paradigm was a conquering tribe pausing in its time-honored method of looting and murdering a conquered tribe, to realize that the time-span of plunder would be longer and more secure, and the situation more pleasant, if the conquered tribe were allowed to live and produce, with the conquerors settling among them as rulers exacting a steady annual tribute. - Murray N. Rothbard, The Anatomy of the State
Like Spooner, Rothbard based his anarchism on natural rights - but not in any mystical or religious sense. Like the French economistes had done a century earlier, and Ayn Rand had done in her novel Atlas Shrugged, Rothbard saw rights as coming from observable characteristics of homo sapiens and the nature of human action. This praxeological analysis of man argued that liberty was a necessary condition for his living and florishing.