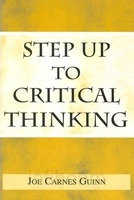 Step Up to Critical Thinking
The ability to read and evaluate the flood of information and ideas available today is a skill that daily becomes increasingly essential.

Step Up to Critical Thinking, which grew out of fifty years of teaching evaluative reading and critical thinking, presents a concise and insightful program to develop and enhance reading skills and explains how to differentiate fact from opinion as well as how to detect bias.

Author Joe Carnes Guinn invites you to Step Up to Critical Thinking and discover for yourself that goals are best reached through an objective and critical approach to factual material.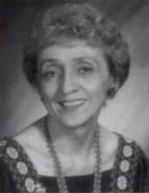 Joe Carnes Guinn, a native of Arkansas, earned her B.A. in English at Hendrix College and her master's degree in English at the University of Arkansas. She is the author of Expanding Your Horizons through Words, Dynamics of Study Skills, and Language Arts I and II. In addition to fifty years of teaching, she has also written for several newspapers, including the Arkansas Gazette, and her travels have taken her to over seventy-five countries. She currently also acts as a living history presenter for the Washington County Historical Society. Ms. Guinn has two children and two grandchildren and lives with two dogs, a twenty-two-year-old cat, and a determined cricket in a house built in the early 1890s on five acres of land.


Download book pdf