This book is about the Vu Van Xuong family, who escaped from Vietnam after the US puppet government fell in 1975. This family of Vietnamese boat people came to America and thrived. Written by Tri Vu and family.
---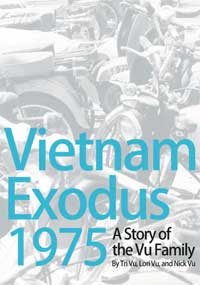 I remember my sponsor Dr. Caspers talking about writing down my experiences coming to this country as a first generation immigrant, so future generations could learn about my family history. He talked with confidence and regret, as if he went through a similar experience without documenting it.
There were plenty of more pressing things in life for me than to worry about writing a book, but some way somehow I managed to do it.
I began this project around 1986. I gathered school essays, collected the limited photos that we had, interviewed family members, and did research in various libraries including the Library of Congress in Washington DC.
Undoubtedly, one could find mistakes, event errors, and omissions in this book. You might want to comment on this book. I encourage you to send the information to me at triv@ttvarch.com in either English or Vietnamese.
I want to apologize in advance that the book is in English. Due to so many people involved in this project, for communication purposes we had to translate everything into English.
I want to publish this long-awaited book in celebration of the 30-year mark in working on it. I want to publish the book online so that we can start reading it and distributing it. Updates can be published much more quickly and easily in digital format. It is our intention to publish a limited quantity of this book in hard copy within a month of the online release.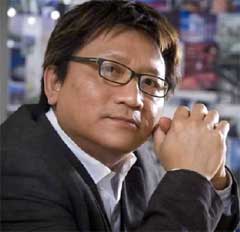 A new development happened only a few weeks ago. I learned from my father that there was a Vietnamese newspaper article written around 1975 condemning the Vu family. It would be so meaningful to include this article in the book. However, I could not locate it in time for publication. If anyone has knowledge of this article, please scan it and send it to me at the email address listed above. Or you might write an article about it for inclusion in the next edition.
History cannot be repeated, but it can be preserved for future generations to learn about themselves.
Open the book. New direct link!

Or if you prefer, download the torrent.