Markham Hill Moment of History
2020-4-27
Doug James and Markham Hill
from his obituary and Joe Neal's articles
Community Radio show
aired on KPSQ 97.3 FM: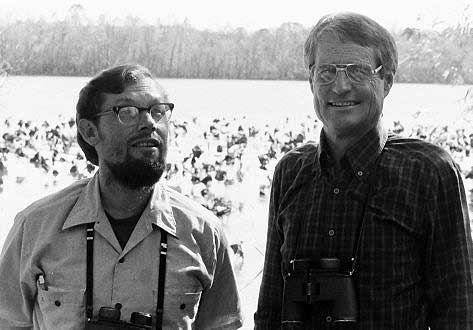 Joe Neal and Doug James
Doug Arthur James was born in July 1925 and died in December 2018. Doug began teaching at the University of Arkansas in Fayetteville in 1953 and was named University Professor of the Biological Sciences in 2004. At his retirement in 2016, he had become the longest serving professor in University of Arkansas history. During his career he taught as a Fulbright Scholar in Ghana (1970-1971), Nepal (1981-1982), and Belize (1988-1989). During his 64 years associated with the University of Arkansas, Doug taught courses including general biology, vertebrate biology, ornithology, mammalogy, animal behavior, and ecology. An authority in ornithology, he was the senior author on Arkansas Birds (UA Press, 1986). Doug mentored eighty-three graduate students. He was author or coauthor of 114 scientific publications. Doug helped found the Arkansas Audubon Society in 1955 and the Arkansas Audubon Society Trust in 1972. Doug's students started the Northwest Arkansas Audubon Society in 1978. He served on the board of the Fayetteville Natural Heritage Association and endorsed protection of the forests on Kessler Mountain where he lived for many years. His involvement with the Ozark Society and protection of the Buffalo National River is recounted in the Battle for the Buffalo River by Neil Compton. Doug loved marathon running, ballet, opera, hockey, art, and all sports. In the Encyclopedia of Arkansas, his colleagues Dr Ragupathy Kannan and Dr Kimberly G Smith considered him one of the state's leading conservationists in the second half of the last century.
In October 2018, two months before he died at 93 years old, Doug James believed it was important to speak before the Fayetteville City Council about preserving Markham Hill rather than destroy it with development as intended by Specialized Real Estate Group (Jeremy Hudson and Seth Mims) and their out-of-state financial backer, Robert M Dant.  Doug spoke with emotion, sometimes choking back tears.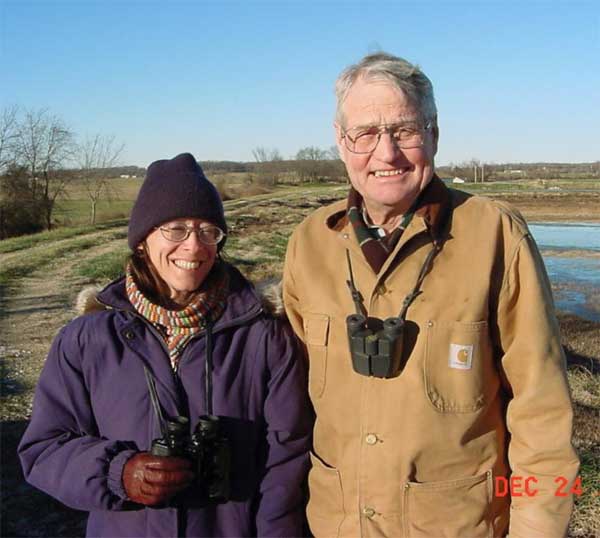 Liz and Doug James
"I taught at the University of Arkansas for 64 years and I am now retired. I used to take my ecology classes up to Markham Hill and it was very enjoyable. The problem is that the University would clear out areas that I used. When I first arrived here in 1953, I was mammal-trapping. I found an area to set out the traps on the slope opposite the Science Engineering building. But when they built the Science Engineering building, they cleared out that slope.  I had to move to six difference places to find an adequate habitat. One of the last places was the grove of trees in front of the President's house. I picked sites that were within walking distance from the class. I frequently visited and set up my environmental instruments that would measure the temperature, relative humidity, etc. on the ground and off the ground so we could get a profile. In my 64 years I had to use six difference places that suited me. One was the scrub at the end of the stadium. When they built the stadium parking lot, that cleared out. I constantly had to find new places that fit my criteria that were in walking distance of the class. The last place I used was Markham Hill."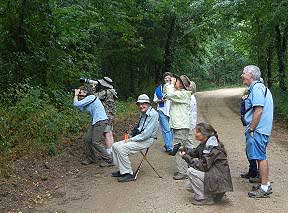 Doug continued, "I'm sorry I'm handicapped. I've run three miles a day for most of my life. I wore out my knee cartilages and had to have knee replacements. I'm still recovering from that. I enjoy Markham Hill. I've been up there constantly. I've studied the botany up there as well as the zoology. Fortunately, Kessler Mountain has been preserved, thanks to Lioneld Jordan. What happened to John McDonnel's running courses on Markham Hill? I used to run with the track team. I found that the athletes were hanging their sweatshirts on the fence across the pasture where the red barn is now. So, I borrowed a brassiere from my wife and hung it on the fence!" 
There was applause and laughter from the audience as Liz helped Doug get back to his seat. After a short pause, Mayor Jordan commented, "Well, I don't think anyone is going to beat that!"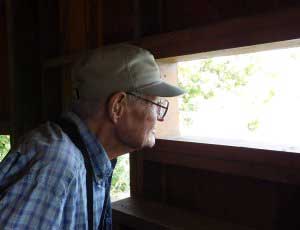 Liz Adams, Doug James' wife, is also familiar with Markham Hill. She walked its trails as a teen. In the late 1990s, she found Black Morels on Markham Hill. These special, edible mushrooms are rare and appear only 1-2 weeks a year. Liz recalls some of Doug's many studies on Markham Hill, such as bird roosts of Starlings and tree size relationships. She explained that Doug knew Markham Hill very well. At 93, he was excited about speaking at City Council to defend its preservation.
In October 2006, the Fayetteville Natural Heritage Association published the 'Urban Forest Conservation Assessment for Fayetteville'. Markham Hill was one of the areas evaluated. The document states, "The highest ranked parcel within the city (#7) is on Markham Hill." It later states, "Markham Hill and the Marinoni farm need to be preserved. We need to find incentives for private landowners to give up millions of dollars they could make from developers in exchange for creating parks or other types of preserves."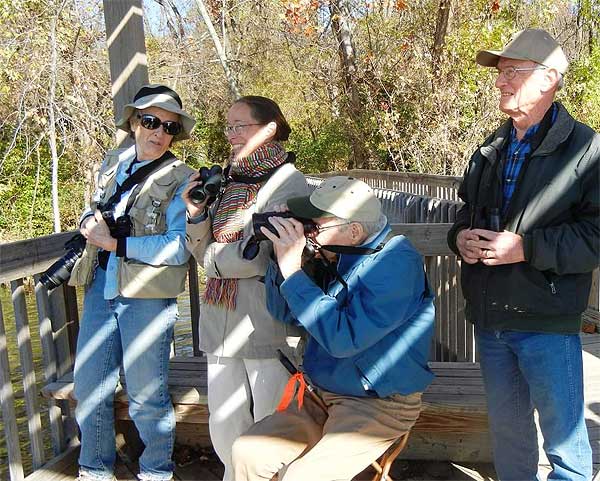 Possibly Doug James' last conservation effort before he died was his speech before the City Council to try to save Markham Hill from development and make it a nature and wildlife preserve, which would also protect its intact urban forest, ecology, environmental benefits, historical places, Native American evidences of early habitation, and U of A's cross country trails and natural areas for studies that are walking distance from campus.
As far as we know, the developer, the out-of-state money, and the City of Fayetteville are still proceeding with plans for Markham Hill's destruction.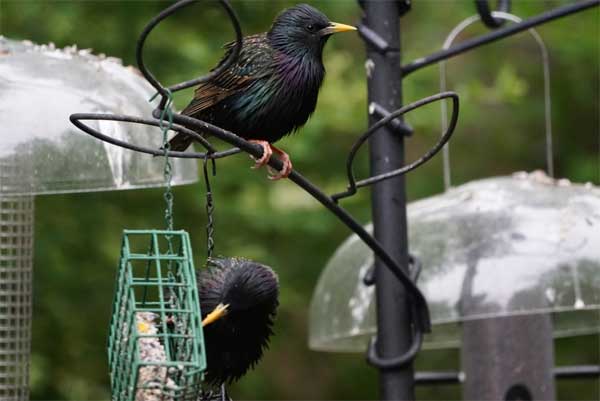 (Photos of Doug are from Joe Neal. Photo of Starlings on Markham Hill is from Paul Waddell.)