Markham Hill Moment of History
2020-2-24
Wildlife on Markham Hill
by Paul Waddell 
Community Radio show
aired on KPSQ 97.3 FM:
Courtney and I have lived in two places on the slopes of Markham Hill for about twelve years. We love the area.  Much of the reason why we purchased a home in this area is because of the country feel yet proximity to the University and Dickson.
We walk Markham Hill often and enjoy seeing all the wildlife that thrives here. We have seen barred owls, pileated woodpeckers, foxes, guineas, skunks, woodchucks, tons of deer and a variety of birds directly on Markham Hill and Pratt property.  It makes this area feel like the Natural State.
I have seen five barred owls in my yard at the same time.  It was amazing seeing the three baby barred owls with their mom and dad.  It's rare to spot one owl, let alone five all in one location.  I have spotted the owls on numerous occasions perched in the trees and woods of Markham Hill. My best photographs of Markham Hill birds and wildlife are when they come to my yard. I suspect the barred owls are nesting in the intact urban forest of Markham Hill and coming to hunt the neighborhood bird feeders for easy prey. In June 2018,  we saw the baby barred owls almost every evening. They were easy to spot because the baby owls make a distinct call over and over.  It became so common that we had family and friends come over to see them in person because they couldn't believe my pictures and that there were so many owls in our yard.  Their habitat requires woods. I worry that if Markham Hill is not preserved, the owls and other wildlife will lose their habitat.
I think the current development plan for Markham Hill has been approved to allow for up to 520 residential units on the property which will require the woods be removed.  The development group has said that they plan to set aside or preserve about 44 acres of the property, but that acreage is directly next to Interstate 49.  Putting a preserve next to the most travelled road in Arkansas will likely not protect the wildlife.  It seems like the development group knew that most people would not like their home directly next to an interstate and that property would not be as valuable, so they called it a preserve.  I think it was generous of them to even consider setting aside an area as a preserve, but that they didn't have genuine conservation and wildlife preservation in mind.
The birds, wildlife, meadows, and woods of Markham Hill need protecting as a 200-acre Markham Hill preserve in the middle of Fayetteville.
I have many pictures of the wildlife that I have captured in and around Markham Hill. I've attached a few of my photos of Markham Hill birds and wildlife we have seen in recent years.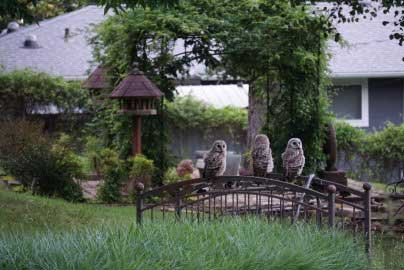 Image 1:
  Three baby barred owls learning to fly and hunt.  There were actually
5 barred owls in the yard that day including a mom and dad barred owl, but
I couldn't capture all five in one photo.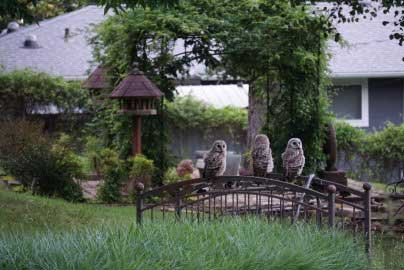 Image 2:
Taken in June 2018. Baby barred owl.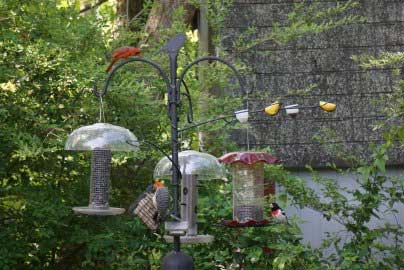 Image 3:
A cardinal, red bellied woodpecker, and grosbeak all on the same
bird station.  This was taken in the year 2017 at our prior home
on Halsell Rd (adjacent to Markham Hill).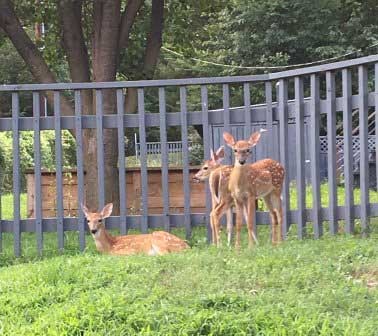 Image 4:
Baby deer near Markham Hill.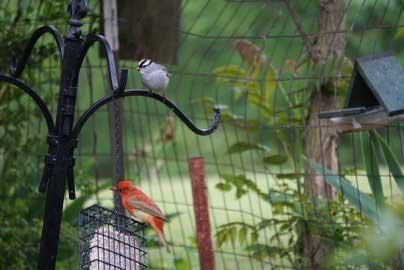 Image 5:
Summer tanager on a suet cake at our old house on Halsell Road
(adjacent to Markham Hill).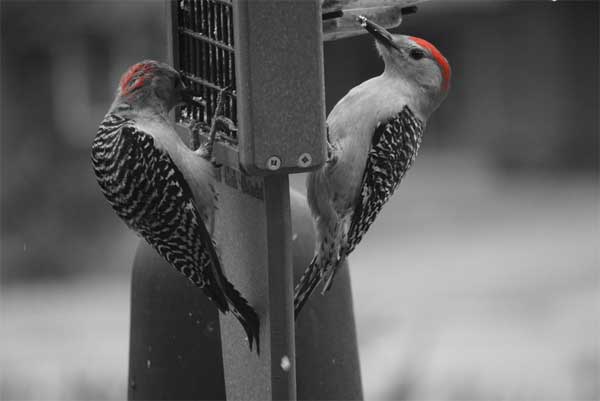 Image 6:
Two red bellied woodpeckers. I see and hear these woodpeckers almost every time we walk Markham Hill.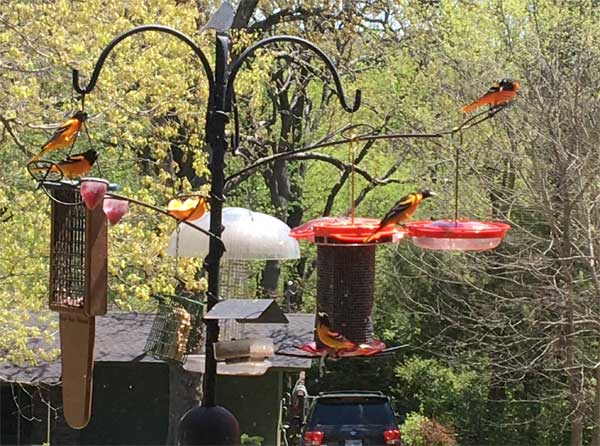 Image 7:
Flock of Orioles taken in my front yard on the slopes of Markham Hill.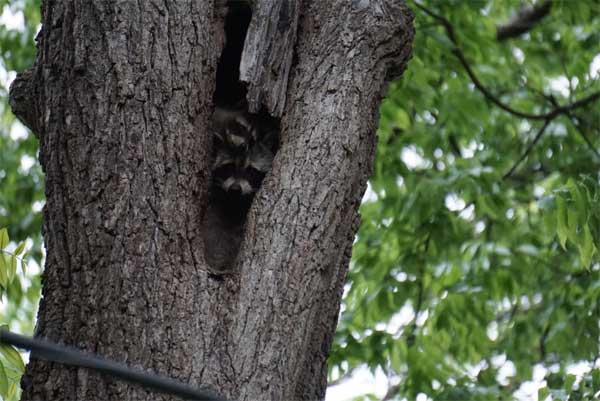 Image 8:
Momma raccoon with her baby. In a tree in my backyard on the slopes of Markham Hill.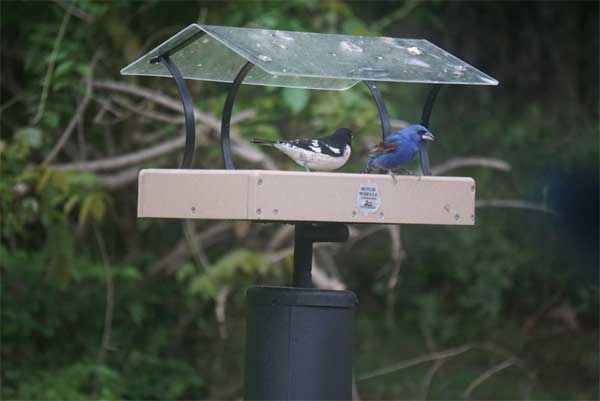 Image 9:
Taken in May 2019 on the slopes of Markham Hill. Blue grosbeak and rose breasted grosbeak. This is the only blue grosbeak I have ever seen and captured on camera. It is truly special seeing these rare migratory birds.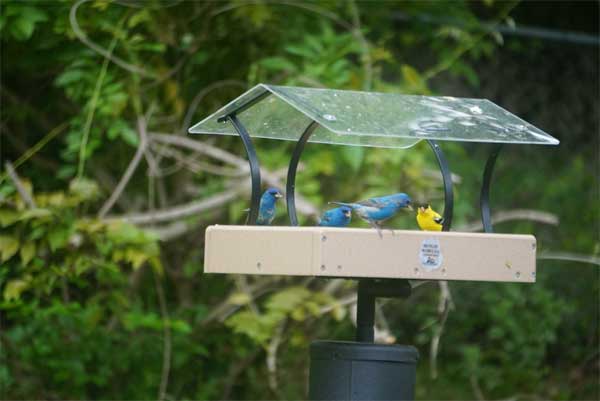 Image 10:
Taken in May 2019 on the slopes of Markham Hill. Three indigo buntings and a gold finch eating out of one of my feeders. We have spotted these birds on Markham Hill usually the beginning of May each year. It is difficult to capture a photo of them on Markham Hill as my camera is large and requires a tripod. But more importantly, I have to have them land in an area that I already have the camera positioned on. I wish I had photos of the indigo buntings that we have seen around the Markham/Pratt woods to allow others to see the bird varieties that exist there.
Image 11-13:
Barred owls on slopes of Markham Hill.